Guangzhou Dunhuang Clothing Co., Ltd. was established in 1998 , is a collection of costume design , production, sales as one of professional uniforms, Tailor companies. Companies set up factories , has first-class production equipment and first-class technical and management talent ; main production operations in banking, securities , telecommunications , aviation, hotels, schools, industrial and mining enterprises and organizations , such as uniforms, senior executive suits and suits, tailor .

Since its inception by virtue of their professional advantage, " future achievements uniforms , uniforms achievement culture" as the company's operating philosophy. In the efforts of all my colleagues , the company has won the Asia International Hotel , China Petroleum , China Unicom , China Merchants Bank , United Securities , three gas companies , Pepsi, Liby Group , Blue Ribbon beer, great Cor medicine, unified enterprise , Yeo Hiap Seng , China Railway Bureau , China Xun taste, a provincial hospital , General Hospital of Guangzhou Military Region , and many enterprises trust and support. Has repeatedly been rated as Guangzhou, "the contract and keeping promises" , "Top Ten Enterprises uniforms ", " quality without complaint enterprise" honorary title.

Dunhuang Clothing for its high-quality fabrics , superb technology , superior quality , fashionable style and perfect service system to win the favor of consumers , the introduction of international advanced production equipment, process design and management techniques , and built a world-class garment production lines, maintaining the pursuit of excellence in product and service quality and brand , benefits and welfare aspects . In the fierce market competition to eternity. Dunhuang Clothing but also exported to the United States , Japan, Australia, Spain , Russia and other countries and regions, and China's Hong Kong .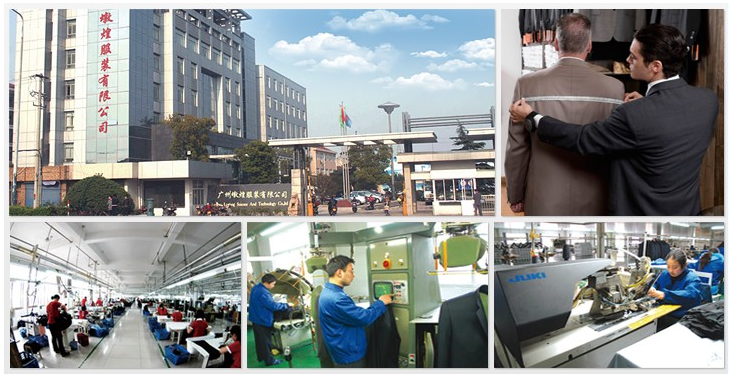 Dunhuang Clothing commitment to new product development and promotion, the pursuit of simple , stylish, sophisticated design. In the tradition of quality and beauty brand philosophy , Dunhuang apparel products have a good market base and many loyal customers. Dunhuang Clothing with high quality eco-friendly fabric, fit and comfortable materials, first-class production work and the internationally recognized quality control system , the fashion and function to achieve perfect unity , individuality , interpret workplace culture connotation , while interesting life experience.

Customer first, integrity first , quality first business philosophy is Dunhuang , fashionable and reasonable price, perfect service is the development of Dunhuang enterprise road.